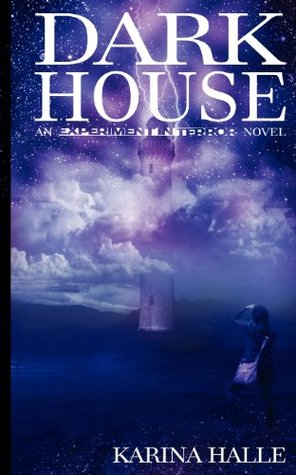 There's always been something a bit off about Perry Palomino. Though she's been dealing with a quarter-life crisis and post-college syndrome like any other twenty something, she's still not what you would call "ordinary." For one thing, there's her past which she likes to pretend never happened, and then there's the fact that she sees ghosts. Luckily for her, that all comes in handy when she stumbles across Dex Foray, an eccentric producer for an upcoming webcast on ghost hunters. Even though the show's budget is non-existent and Dex himself is a maddening enigma, Perry is instantly drawn into a world that both threatens her life and seduces her with a sense of importance. Her uncle's haunted lighthouse provides the perfect catalyst and backdrop for a horrific mystery that unravels the threads of Perry's fragile sanity and causes her to fall for a man, who, like the most dangerous of ghosts, may not be all that he seems
Over the last few years I have heard many good things about this author and about this series. It has a very strong following. I am slow to jump on bandwagons but I have to admit that my curiosity was pricked and I finally folded and bought the first in the series.
I have to admit that this book begins slowly. There were quite a few times that I was wondering what all the fuss was about. However I had to remind myself, and you if do read the book yourself, that this is a fairly common thing in first books of a series. There is a lot of character building, background information etc. These are all good things, it builds your attachment to the characters, gets your interest, makes the book less shallow,so I pushed through ( I advise you do the same).
Perry Palomino is an interesting character, a little bit emo/grungy, I liked her style, her inner thought process, which seemed typical for a 22 year old who has been looked at funny her whole life for "seeing dead people". She was realistic and relate-able.I am quite attracted to characters like this, ghosts are my thing, my weakness. If there is a ghostly essence to a book/series I am there!
Any who, so Perry is sensitive to those pesky spirits around her and it seems to have gotten her into a bit of trouble over the years.She is a little bit of a loner. This leads her to a lonely midnight stroll at her uncles house where she walks smack bang into Dex Foray, another weird type character. The things we learn about Dex are few and far between in this book, in fact I was getting really frustrated by his "bipolar" type personality changes. I just couldn't get a feeling about him at all. I was once again told to prevail. Comments like "this is the slowest book in a great series" were said to me. I continued on.
These two together made an interesting pair. I am not sure how their dynamic will change over the series,however there seemed to be a small about of chemistry there. Maybe that will be built upon? The way that they are diving into this supernatural web show was interesting too. Even if the show is not successful it seems that these two are being guided by a mysterious ghostly old lady. Her appearances and clues are what has made me want to read the next book, in fact I have already bought it. I now simply must know about Dex and his past. I also want the ghostly details,plus, who the hell is that ghostly lady? lol
The creepy factor in this book was moderate. I wouldn't really say it was scary. But I am hopeful for some goose-bumpy reading in the next installment.
I have only rated this book a 3 out of 5 stars, this is purely due to the slowness of the story to get to some action. However I will be reading on and from what I have heard I will be rating the next books higher.