Goodreads
Amazon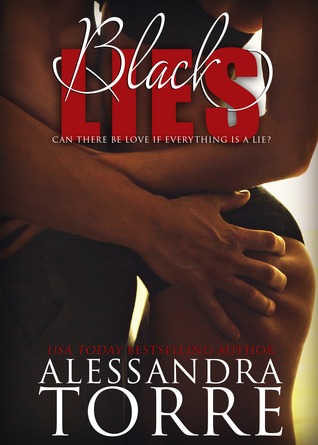 Brant:
Became a tech billionaire by his twentieth birthday. Has been in a relationship with me for 3 years.
Has proposed 4 times. Been rejected 4 times.

Lee:
Cuts grass when he's not banging housewives. Good with his hands, his mouth, and his cock. Has been pursued relentlessly by me for almost 2 years, whether he knows it or not.
Go ahead. Judge me. You have no idea what my love entails.

If you think you've heard this story before, trust me – you haven't.
Review
****Patchwork Press, via NetGalley, provided me with a complimentary ARC of this book for an honest review****
Layana thought she had it all when she met Brant. Gorgeous, genius, successful, sweet, treats her like gold and is worth a standing ovation in bed, what's there to keep her from falling in love? So what if it's strange he's never been in a real relationship before. He's a successful billionaire that has made work his priority over women. So what if his aunt tries to buy her out of his life? She's obviously worried she has ulterior motives, and she's really just pretty miserable in general so that must be it. Eventually, all those instincts she pushed aside can not be ignored when she discovers that the secret Brant's been carrying since childhood may just destroy them all. Add a dirty mouthed landscaper that knows just how to use his hands, and Layana finds herself fighting for her future like she never imagined.
There was no joking when everyone says this is unlike anything you'll ever read. Short of rambling all the compliments I know I don't know how to do this book justice. I spent 80% of it with my heart in my throat, 20% of it smiling and not wanting to scream, and pretty much all of it falling in love, entertained, and while I'm being honest, turned on. Going in we're all warned this isn't a typical love triangle as the synopsis makes it seem. Without giving anything away, because knowing the major spoilers are not worth it before you pick this up so just say no, I can just repeat what I said before and everyone else is saying... this is NOT a typical story. No matter how good you are at predictions this one will still throw you to a degree. It's really all just brilliant. Even with all the drama about the secret I loved Brant. I thought Layana and he were perfect together, even if there were times I debated my active status on the team "Brayana" bandwagon. Thankfully by the end of the book I loved them both for what they were, beautifully complex and developed characters that came to life off the pages. The lengths they both went to were Romeo & Juliet level. My emotions were all over the place reading this. Once I started there was no way I could let go until I finished, I had to know. I loved Lee and how he tied into it all, even though I guess you're supposed to not really love him for the role he plays in it all. I've read other books by Alessandra Torre and she is a complete literary goddess. Even the most jaded readers will pick this up and be on the edge of their seats. I wish I could say more but there are just too many things I'd love to mention that I can't without spoilers so I'll just say pick this up, you won't regret it, and don't say I didn't warn you when you get no sleep!
Review by: